How to customize the sidebar product?
In this article, we will show you how to customize the product sidebar if you use the Bloggle layout.
First of all, you need to use our custom template "Bloggle - High converting template 📈" -> Read our article to understand how to create and use our custom template
Step-by-step guide
To update a product in a specific article, open the article editor and click on "Settings"

Select "Sidebar Product" from the options

Enter the product title or SKU in the search bar
Select the product you want to add to the sidebar.
Click "Save as Draft" to save your changes.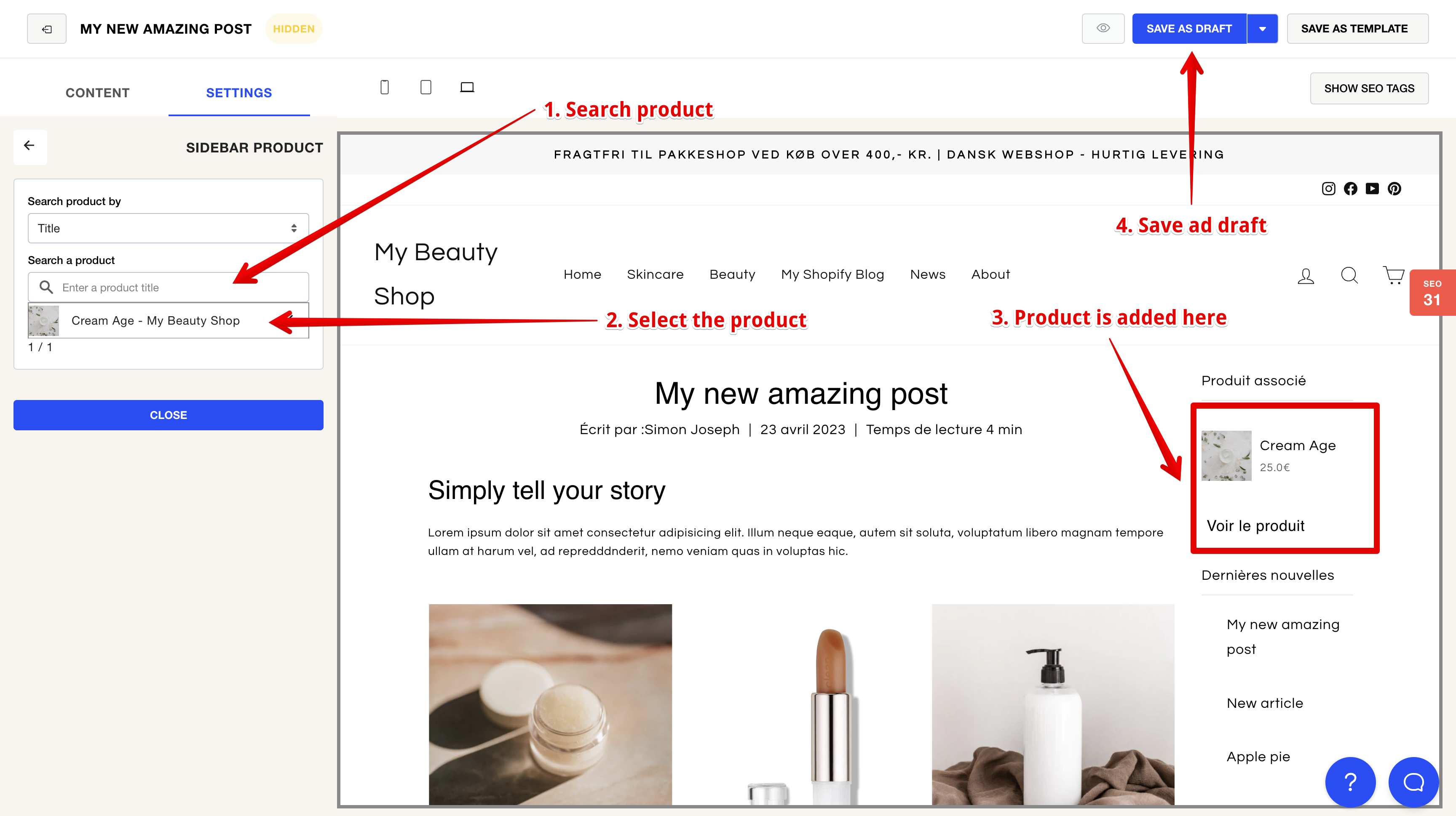 By following these simple steps, you can easily customize the product sidebar in Bloggle to display the products you want to promote on your website. With this feature, you can enhance the user experience of your website and increase your sales.
---
---